Chiropractor
LUCAS KRUSE D.C.
I am the second generation of chiropractors in my family of 6 doctors. I have been in practice for 11 years, originally starting in the Research Triangle Park. I am a father of 4 beautiful children (the Kruselets). My past career was as a Navy Hospital Corpsman serving with the Marine Corps for 8 years.
I have always been interested in how the human body works and what it takes to be healthy. From birth, I have lived a chiropractic lifestyle. My father is a chiropractic physician and we lived a life full of regular chiropractic care, proper diet and adequate sleep.
I have learned how the body is more powerful than what people give it credit for. Our bodies are made to adapt to our surroundings and fight off sickness and disease on its own. When nervous system interference occurs disrupting this ability, pain, sickness and ill-health can occur.
Beth-Eden
Hey there, my name is Beth-Eden, but please feel free to call me Beth. I am pleased to be a part of the team at Kruse Chiropractic. I look forward to being able to serve our patients with care and excellence.
My time outside the office is spent with my family and friends. I am also currently working on furthering my education as a medical office assistant. A couple of my favorite things are laughing and caring for people. I look forward to meeting you and being a part of your health goals at Kruse Chiropractic.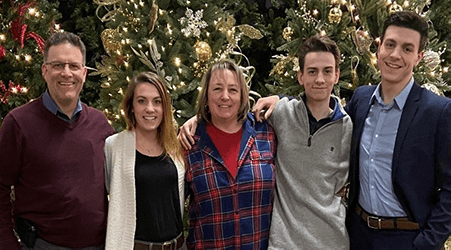 OFFICE HOURS
---
Monday
9:30am - 12:00pm
3:00pm - 6:00pm
---
Tuesday
9:30am - 12:00pm
3:00pm - 6:00pm
---
Wednesday
9:30am - 12:00pm
3:00pm - 6:00pm
---
Thursday
9:30am - 12:00pm
3:00pm - 6:00pm
---
Friday
9:30am - 12:00pm
3:00pm - 6:00pm
---
Saturday
Closed